WEB AND MOBILE
These typefaces are specified to be used in all web and mobile applications representing Kemppi.
Myriad Pro is used in the headline and in product names in product card.
Proxima Nova is the main font throughout the website: titles, body text, link text, etc.
In videos, the main font to be used is Myriad Pro.
Myriad Pro Semibold is used in the headlines, body texts, and product names.
Myriad Pro Regular is used in the subtitles.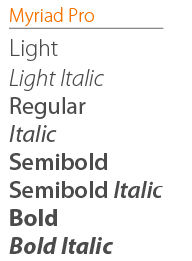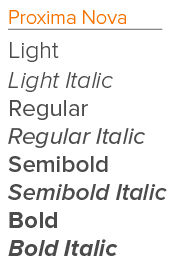 RECOMMENDED TYPEFACES FOR NON-LATIN LANGUAGES
Meiryo for Japanese

Malgun Gothic for Korean

Microsoft JhengHei for Chinese (Traditional)

Microsoft YaHei for Chinese (Simplified)

Gisha for Hebrew

Leelawadee for Thai